Introducing
THE EYE LEVEL LITERARY AWARD 2021
For more than three decades, Eye Level has been discovering new writers around the world through the annual Eye Level Literary Award which is a prestigious competition open to all children aged 4 to 15.
If your child aspires to be the next J.K Rowling or David Walliams then this is the ideal opportunity to encourage them. We are looking for budding writers from around the UK that would relish the chance to showcase their creativity and compete against other talented children from all over the world.
Prizes & Awards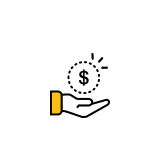 UK Awards
Local winners will receive prizes designated by the best three entrants in each category and will receive £100, £75 and £50 in book vouchers. The winners go forward to the Global Judging Panel.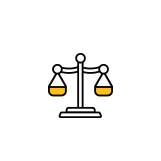 Global Judging
Winning entries from the UK will be sent to our global judges who will compare with entrants from across the US, Europe and Asia. This expert panel will decide the awarding of the top 3 prizes of $1000, $700 and $500.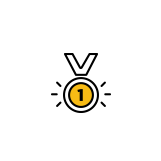 Global Winners
3 contestants for each category will be selected and awarded the prestigious ELLA Global Grand, Gold, and Silver prizes. Their work will be showcased around the world via our Facebook Live award ceremony.
Who can take part?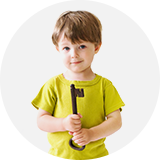 Illustrated Writing
(4 to 9 years of age)
Any child aged 4 to 9 can take part in the illustrated writing competition which involves drawing a picture and writing on a given topic.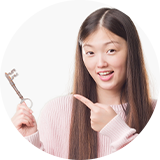 Writing
(10 to 15 years of age)
All children aged up to 15 can take part in our writing competition which involves developing a piece of narrative on a given topic.
REGISTER TODAY!
To register, simply fill in the form detail for each child that would like to enter not forgetting to add their date of birth so we can ensure they are in the right category.
Once received we will send you an email enabling you to download the correct templates to be used and your registration number which you can use to upload your submission.
All Submissions must be received by noon on Sunday 29th August
All UK Awards will be announced in October
The Global Judging Panel will meet in November
Winners and global prizes are announced in December
Receive your templates today by registering and join children around the world given this opportunity to have their voice heard whilst we seek those important writers of tomorrow.
Terms of Entry: 1 child, 1 entry. All submissions due by closing date. Not open to children of Eye Level Directors.

What is the process?
Submission of Entries – Deadline 29th August
Participants are to print the age-based template from the link in the registration confirmation email and submit their work no later than the indicated deadline. Submissions can be made online through the link provided in the confirmation email.
UK Prize Winner – October
Local judges will select the country's local winners and submit the artworks for the final round to the global judging panel.
Global Winners Judging Panel – November
Global winners will be privately contacted in November by an Eye Level representative. Winners will be publicly announced in December.
Winners Awarded – December
Global Awards: 3 winners from each category will be sent the following prize money and winners will be announced on www.myeyelevel.co.uk.
Global, Grand: $1,000
Global, Gold: $750
Global, Silver: $500
* US Dollars will be exchanged for local currency
Ready to join over 30,000 participants in the Awards?